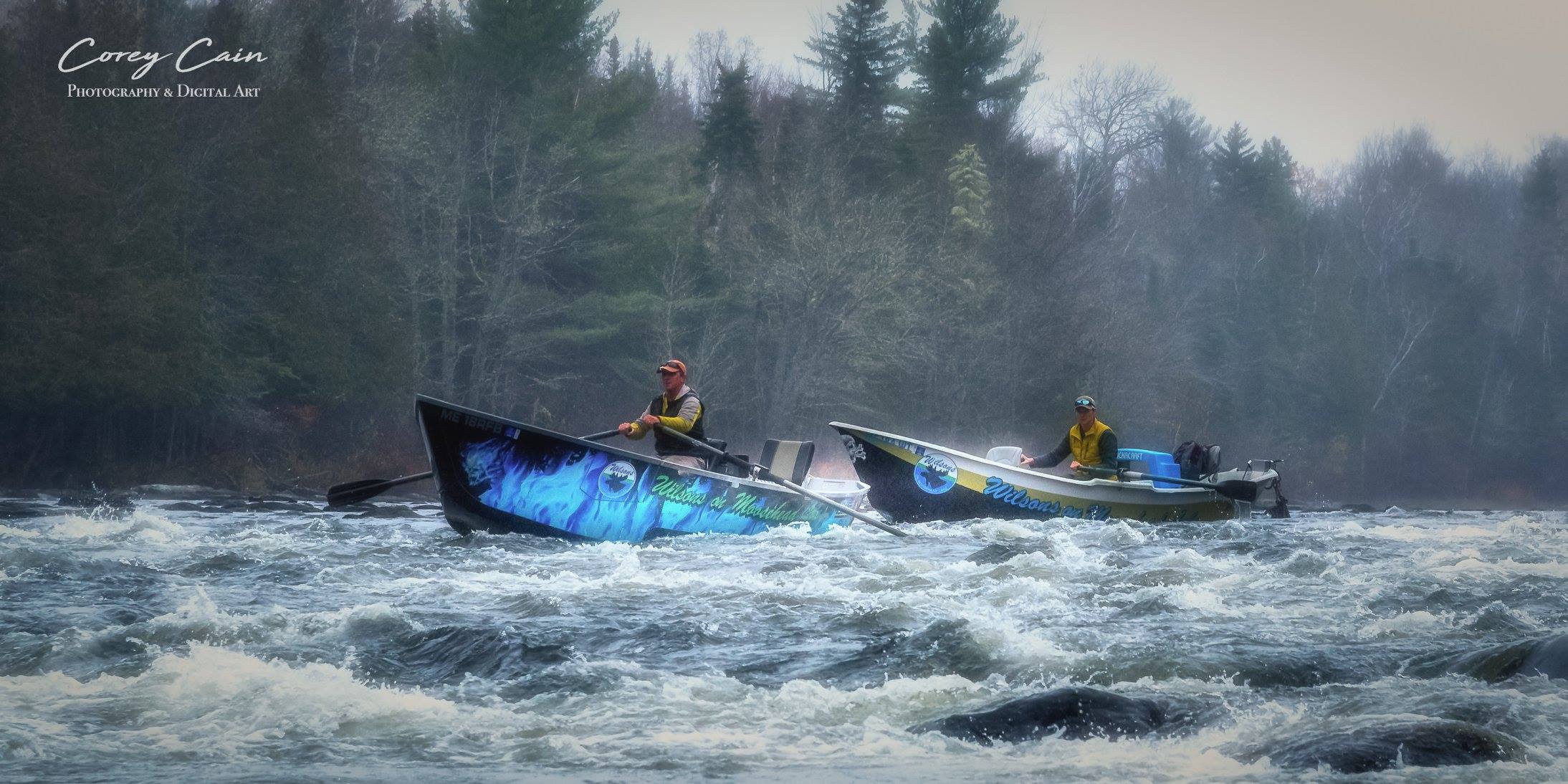 Fly Fishing in Maine with Wilsons on Moosehead Lake
By now, most people have gone fishing at least once in their lifetime. Think back to your younger days when your only responsibilities were mowing the lawn and being home for dinner. As meaningful as those times are, most of us weren't spey casting for trout. Whether you are an avid angler or an inexperienced novice, there is something to be said about the tranquility found while wetting a line and fly fishing in Maine exemplifies this concept to no end. If you are reading this post, there is a good chance you've spent a great deal of time fishing with a standard rod and reel, but not everyone has had the opportunity to experience fly fishing in Maine.
A Beginner's Gear List for Fly Fishing in Maine
For decades, Greenville, Maine, and the surrounding area have been a cultural epicenter for those seeking refuge in the great outdoors. The Moosehead Lake region has some of the best trout and landlocked salmon fisheries in the northeast, encompassing over 4000 square miles, more than 600 lakes, and more than 3000 miles of rivers and streams. In addition to the highly sought salmonids, Moosehead Lake is also home to some of the best smallmouth bass fishing this side of the Appalachians. To help acquaint you with this timeless avocation, we curated a shortlist of essential fly fishing items for getting started with fly fishing in Maine.
Rod and Reel Combination
A fairly obvious prerequisite for fly fishing in Maine is a rod and reel combo. When looking for a rod, keep in mind that you don't need to spend half your budget to have successful fishing adventures. The primary consideration when it comes to a rod is finding one that feels right to you. Medium action rods are recommended for beginners because they're durable and sturdy, yet still, allow you to tell the difference between pebbles and nibbles. Because there are so many different types, reels can be a more complicated factor. However, the most common rule of thumb is, bigger fish require bigger reels.
Flies and Waders
Another pair of obvious essentials are flies and waders. While several inexpensive waders are available, it is best to find something with higher quality than the base economy editions. A standard set of chest-high waders will do the trick in just about any situation, but many have found that neoprene is preferable. As far as flies are concerned, a basic assortment will more than suffice, and you can add more to your collection as you advance in the sport.
Polarized Sunglasses and Fishing Hat
Protecting yourself from the sun's harmful UV rays is critical, even in the cooler months and in northern parts of the country. Polarized sunglasses serve not only as protection from the sun but also as to improve visibility by shielding glare created by the rippling water, thereby allowing you to see any fish swimming below the surface. An excellent fishing hat will reduce the amount of sunlight reaching your eyes while making your sunglasses more effective. (On top of that, your cap will bring added protection in the springtime and early summer against pestering insects like mosquitoes and deer flies.)
The Best Fishing in Maine
Sometimes the best Maine vacation starts with fishing and ends with relaxation. Well, you can have both at Wilsons on Moosehead Lake. With ample access to some of the best fisheries in the state, you'll create unforgettable memories, whether with friends, family, or solo. For more information on how we can help plan your next retreat, please contact us online or call 207-695-2549.